The Ultimate Guide to Value-Added Producer Grants and How They Can Help Your Business Grow
Value-Added Producer Grants (VAPG) are a grant offered by the United States Department of Agriculture (USDA) to help agribusinesses and small farms become more competitive and profitable.
These grants provide financial assistance to producers who wish to add value to their agricultural products, such as processing, marketing, or developing new products. VAPGs can also be used to support farm-based renewable energy projects. With the right knowledge and resources, VAPGs can be a great way for agribusinesses and small farms to expand their operations and increase their profits.
VAPG is part of the Local Agriculture Market Program (LAMP), and includes Planning Grants of up to $75,000 and Working Capital Grants up to $250,000.
In this article, we will discuss the basics of VAPGs and how they can help your business grow.
What Are the Eligibility Criteria for Value-Added Producer Grants?
To be eligible for VAPG funding, applicants must meet certain criteria related to the type of business they operate, the type of products they produce, and the size of their operation.
Applicants must demonstrate that they have a plan for how they will use the grant money to create value-added products or services.
Those eligible to apply for VAPG funding include independent producers such as harvesters and steering committees, agricultural producer groups, farmer-cooperatives, rancher-cooperatives, and majority-controlled producer-based business ventures.
Grant funds and matching contributions can be used for either planning activities or working capital expenses associated with creating and selling a value-added agricultural product. Planning activities may include carrying out feasibility studies and forming business plans for the processing and selling of the proposed value-added product.
Working capital expenses might be:
Processing costs.
Marketing and advertising expenses.
A percentage of inventory and salary expenses.
The Value-Added Producer Grant (VAPG) program helps agricultural producers enter value-added activities to generate new products, create and expand marketing opportunities, and increase producer income.
You may receive priority if you are:
Beginning farmer or rancher.
Socially-disadvantaged farmer or rancher.
Small or medium-sized farm.
Ranch structured as a family farm.
Farmer or rancher cooperative.
Proposing a mid-tier value chain.
How to Apply for a Value-Added Producer Grant.
Once you have confirmed your eligibility, you can begin the application process. The USDA typically announces the availability of VAPG funds on an annual basis, with application deadlines varying from year to year. It's important to keep an eye on the USDA website or reach out to your local USDA office to stay up to date on the latest funding opportunities.
The application process can be complex, so it's important to take your time and ensure that you have all the necessary documentation and information before you begin. This may include a detailed business plan, financial projections, and evidence of your experience and qualifications.
In summary, applying for a Value-Added Producer Grant can be a great way to help fund the expansion of your agricultural business. With careful planning and attention to detail, you can increase your chances of success and secure the funding you need to take your products to the next level.
Planetary CARE can provide guidance and support in identifying your VAPG route and preparing the required documentation.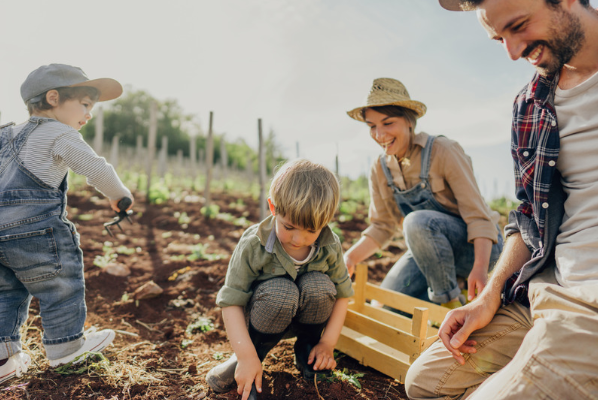 The Benefits of Applying for a Value-Added Producer Grant
One of the primary benefits of a VAPG is that it provides access to funding that can be used to cover a wide range of expenses, from product development to marketing and distribution. With this support, producers can invest in new equipment, hire additional staff, and build new facilities that will help them expand their operations and increase their profitability.
Additionally, the program provides technical assistance to help producers navigate the complex process of developing and marketing new products, ensuring that they have the support they need to succeed.
Another benefit of a VAPG is that it offers market development support, including access to consumer research, marketing materials, and other resources that can help producers connect with new customers and expand their reach.
By leveraging these resources, producers can develop effective marketing strategies that will help them build their brand and increase their sales. Ultimately, the VAPG program is an excellent resource for agricultural producers who are looking to grow their businesses and increase their income by adding value to their products.
How to Make the Most Out of Your VAPG?
Once you have received the grant, it is important to use the funds wisely and efficiently. This may involve hiring additional staff, purchasing equipment, or investing in marketing and advertising campaigns. Regularly track your progress and make adjustments as necessary to ensure that you are meeting your goals and maximizing the impact of the grant.
Finally, remember that the VAPG is just one of many resources available to farmers and ranchers. Consider partnering with other producers or organizations in your area to share knowledge, resources, and expertise. By working together, you can strengthen the local agricultural community and create even more value-added products that benefit both consumers and producers.
The FundingRegeneration.Earth website has case studies of farmers and ranchers who have achieved funding and developed agrivoltaic integration to diversify and safeguard a sustainable future for their business. The Funding Regeneration team has a wealth of experience, to support grant applicants through the process.
Further Resources
In addition, follow these authoritative links to find out more about VAPGs, and their evolving context:
US Department of Agriculture:
https://www.rd.usda.gov/programs-services/business-programs/value-added-producer-grants
National Association of Counties:
https://www.naco.org/resources/2023-farm-bill-primer
Federal Soil Health Bill Tracker