Environmental Quality Incentives Program
The Environmental Quality Incentives Program (EQIP) is NRCS' flagship conservation program that helps farmers, ranchers and forest landowners integrate conservation into working lands.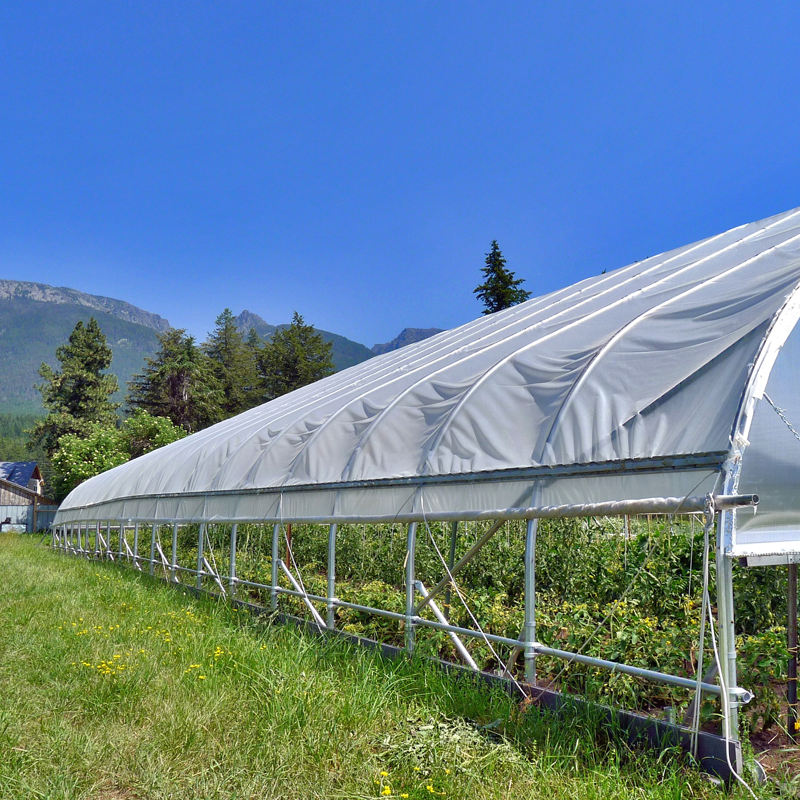 Explore EQIP: Your Farm's Future
EQIP provides essential support to farmers, enhancing agricultural practices and promoting environmental care. This USDA initiative delivers tailored technical advice and financial aid to address specific natural resource challenges on your farm. It aids in improving water and air quality, boosting soil health, and creating wildlife habitats. The process starts with a personalized session to develop a conservation plan, ensuring practices align with your land and goals. Financial assistance is available, making EQIP accessible for various farmers. By participating, you invest in your farm's future and contribute to sustainable agriculture. Explore what EQIP can offer your farm today.
EQIP uniquely combines technical expertise and financial support, tailored to enhance your farm's productivity and environmental stewardship. By participating, you're directly contributing to vital conservation efforts, improving water quality, soil health, and wildlife habitats. Choose EQIP for accessible, practical solutions that secure a sustainable and prosperous future for your agricultural operations.
Wildlife Habitat Improvement
Unlocking Sustainable Farming Opportunities

Apply to EQIP: Step-by-Step
+ Professional grant speciality available
Our seasoned experts boast over 20 years of experience in securing funding tailored just for you! We specialize in uncovering unique grant opportunities through personalized assessments, ensuring your farm thrives. Take our grant readiness assessment today!
+ Step 1: Contact Your Local NRCS Office
Start your journey by reaching out to your nearest Natural Resources Conservation Service (NRCS) office. The conservation professionals there will provide you with all the necessary information about the EQIP program and guide you through the initial stages of the application process. This is your opportunity to ask questions, understand the program's benefits, and determine how EQIP can best serve your agricultural needs.
+ Step 2: Schedule a Site Visit
Once you've established contact with the NRCS, the next step is to schedule a site visit. A conservation planner will visit your farm to assess the land, discuss your goals, and identify potential resource concerns. This on-site evaluation is crucial for developing a tailored conservation plan that aligns with both your agricultural objectives and the program's environmental goals.
+ Step 3: Develop a Conservation Plan
Based on the insights gained from the site visit, you and the NRCS conservation planner will work together to create a comprehensive conservation plan. This plan will outline the specific practices and activities recommended for your farm, aiming to address identified resource concerns and enhance your agricultural operations. It serves as a roadmap for sustainable farming, ensuring that you have a clear strategy moving forward.
+ Step 4: Submit Your Application
With your conservation plan in hand, you're ready to officially apply for EQIP. Applications are accepted on a continuous basis, but it's important to be mindful of state-specific ranking dates to be considered for the current funding cycle. Ensure that all required documentation is complete and submitted on time to avoid any delays in the application process.
+ Step 5: Implementation and Monitoring
Once your application is approved, and you've entered into a contract with NRCS, it's time to implement the conservation practices outlined in your plan. NRCS will provide financial assistance to cover a portion of the costs, and conservation professionals will be available to offer guidance and support throughout the implementation phase. Regular monitoring and evaluation will ensure that the practices are effectively addressing the resource concerns and contributing to the overall sustainability of your farm.
Take our 5-minute assessment to clarify your grant application journey, guiding you toward suitable programs and strategies. It's a practical step to better prepare for funding opportunities and enhance your agricultural projects. Start now to gain valuable insights!