CONDITIONS WHERE PRACTICE APPLIES
This practice applies to areas of Crop, Pasture, Range, Forest, Associated Agriculture Lands, Developed
Land, and Farmstead where organic carbon amendment applications will improve soil conditions.
General Criteria Applicable to All Purposes
Plan, design, and implement carbon amendment applications in compliance with all Federal, State, and
local laws and regulations. The owner or operator is responsible for securing all required permits or
approvals and for applying in amendment in accordance with such laws and regulations.
PURPOSE
Use this practice to accomplish one or more of the following purposes:

Improve or maintain soil organic matter

Sequester carbon and enhance soil carbon (C) stocks
Improve soil aggregate stability
Improve habitat for soil organisms
Apply carbon amendments with minimal disturbance at a rate and time that will achieve the intended
purpose.
Do not apply high-salt materials (>8 mmhos/cm) where salinity is a concern.
Additional Criteria for All Amendments
Prior to application, document the physical and chemical analysis (i.e., composition and properties) of amendment per amendment category near the time of application. Current amendment analysis documentation shall be provided by the party who produces the amendment.
Other carbon amendments
Use regionally-appropriate carbon-based materials to fulfill the purpose(s). Other carbon amendments
may include but are not limited to waste plant materials that would otherwise not provide a conservation
benefit (e.g., harvested invasive aquatic species), wood chips, pulverized paper, bagasse, or distillation
residue.
Follow State specific criteria for regionally appropriate carbon-based materials.
General Considerations
Add mature, stable compost (i.e., based on maturity index, respirometry, or documented time and
temperature of composting process)

Considerations to Maintain or Improve Soil Organic Matter, consider using Tier 3 or Tier 4 emissions
When applying soil carbon amendment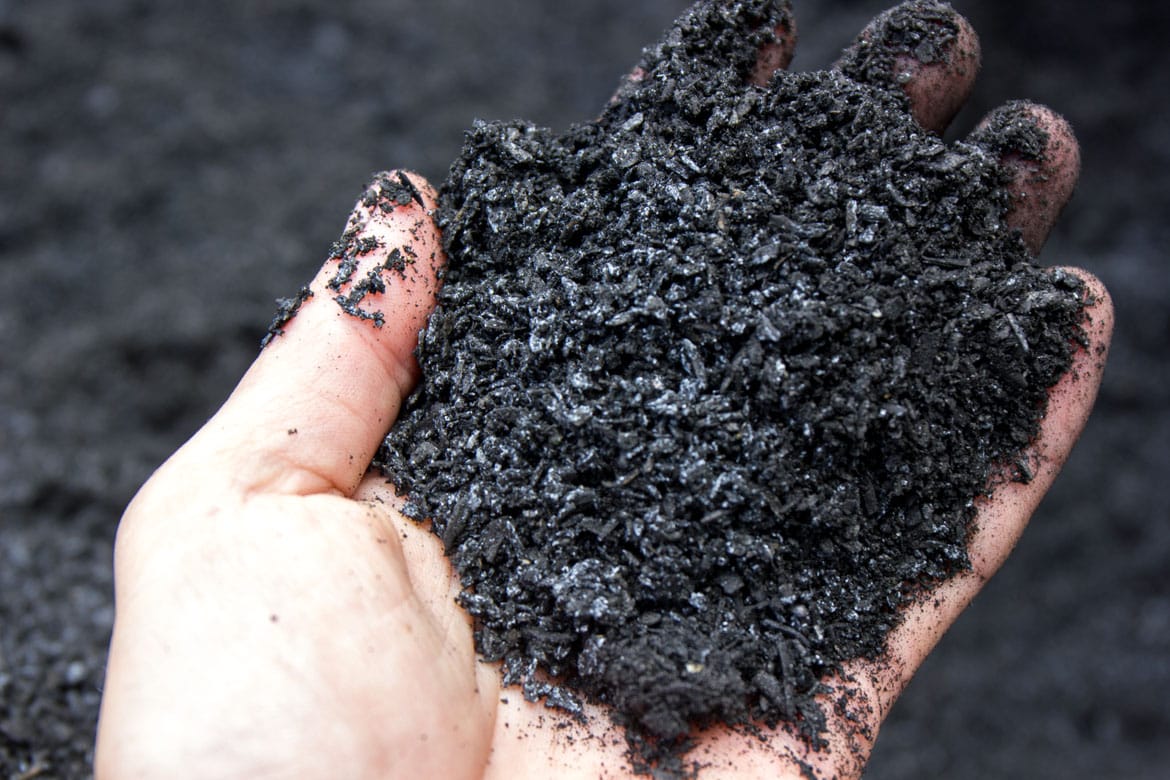 PLANS AND SPECIFICATIONS
In the soil carbon amendment plan, include:
OPERATION AND MAINTENANCE
Calibrate application equipment to ensure accurate distribution of material at planned rates.